Our program is designed to provide personalized support, including nutrition guidance and exercise recommendations. We understand that weight loss can be challenging, so we offer a comprehensive approach that includes ongoing coaching and accountability. Whether you want to lose a few pounds or make a significant lifestyle change, our program can help you get there. With our weight loss program, you can enjoy better health and a happier, more confident you. Contact us today to get started!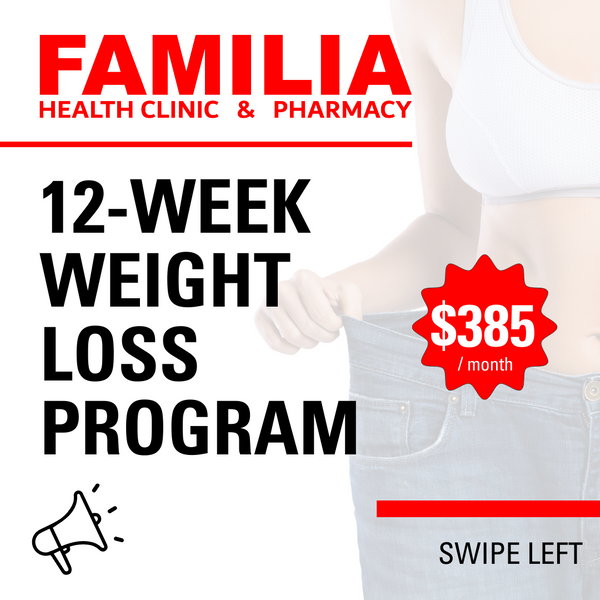 What's Included in the Program?
Familia Health is offering an unbeatable weight-loss 12-week program that consists of appetite suppressant and lipotropic injections. These weekly injections will be administered by our professionals and you, as a patient, will remain under the supervision of our clinic monitoring your levels as you lose weight.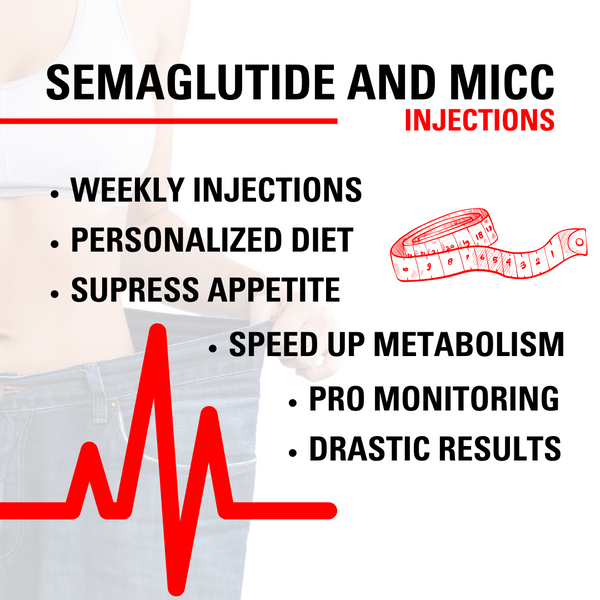 How do I qualify?
To qualify for this program, each patient must first complete a small panel of bloodwork and be willing to follow the entire plan. The plan will include not only the injections but also a personalized diet and recommended exercise.
Consult your Familia Health Clinic doctor to find out if this plan is right for you and book your visit!