Your Guide to Comprehensive Health
Welcome to the Familia Health Blog – where we prioritize your well-being above all. Our mission is to equip you with the most up-to-date, evidence-based insights into health, wellness, and family care. As a trusted voice in the health community, we aim to simplify complex medical jargon, making it digestible and actionable for everyone.
What can you expect from the Familia Health Blog?
Expert Articles: Our team of healthcare professionals delves into various health topics, from nutrition and fitness to mental well-being and preventive care, ensuring that you're always in-the-know.

Family Care: Recognizing the importance of holistic family health, we provide resources for every life stage – be it infancy, adolescence, adulthood, or senior care.

Personal Stories: Connect with real experiences shared by our community members, providing a personal touch to the sometimes impersonal world of health.

Health Challenges & Tips: Engage with our regular health challenges, designed to promote better habits and inspire a healthier lifestyle. Plus, practical tips to help you navigate day-to-day health queries.

Reviews & Recommendations: Get unbiased reviews on health products, wellness services, and more, ensuring you make informed choices for you and your family.
Join the Familia Health community today, as we journey together on the path to better health, creating a world where everyone has access to the knowledge and tools they need to thrive. Your health journey starts here.
SIGN UP to our mailing list to be updated on any new posts!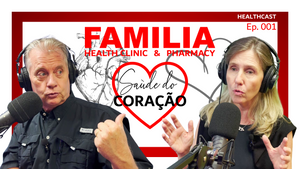 Dr. Tomas Soderberg & Dra. Ana Rita Soderberg
O coração é, sem dúvida, o órgão mais importante do nosso corpo. Perdê-lo significa perder tudo, o que destaca a necessidade de tratá-lo com respeito e carinho. 🫀
Um diagnóstico precoce é crucial para melhores resultados em relação à saúde do coração.
O eletrocardiograma (ECG) pode fornecer informações valiosas sobre a saúde do coração, incluindo arritmias, obstruções e falhas na condução elétrica.
Ter um histórico familiar forte de problemas cardiológicos pode ser um fator significativo na avaliação do risco de um indivíduo para problemas relacionados ao coração. 🥺
A prática regular de esportes e atividade física intensa pode contribuir para um coração mais saudável. 💪
Ouvir o paciente pode fornecer informações diagnósticas valiosas, incluindo a presença de sopros cardíacos. 🥺
A falta de ar pode ser um sintoma comum de problemas cardíacos, causando uma estranha sensação como se não conseguisse respirar adequadamente. 😷
Entender as diferentes causas e tipos de insuficiência cardíaca é crucial para determinar o tratamento adequado....
more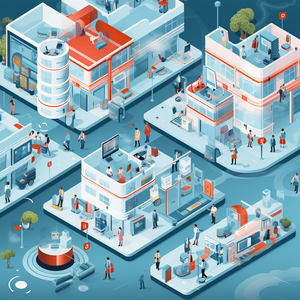 Arthur Soderberg
As we stride deeper into 2023, the remnants of the COVID-19 pandemic continue to affect individuals and healthcare systems worldwide. Among the prevalent health issues, Long COVID stands out as a notable concern. This condition often disrupts individuals' ability to engage with school, work, or relationships for an extended period, necessitating diagnostic and proper rehabilitation support from primary care physicians​1​.
Moreover, the healthcare sector is facing a myriad of challenges. Financial constraints are particularly daunting, exacerbated by ongoing staffing problems, reduced patient volumes, and rising inflation. The expectation is that wage growth will continue to soar even as hospitals strive to contain labor costs​...
more